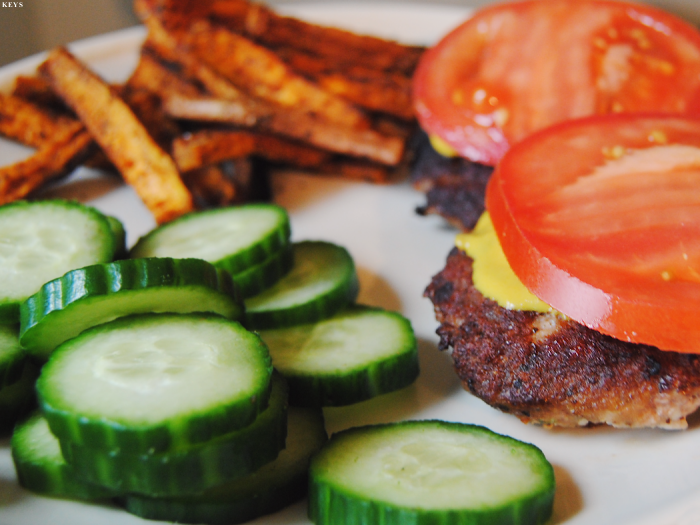 Who doesn't love burgers? I still think that no burger compares to a homemade one (
I feel the same way about tacos!
) Homemade is always my number one choice! I'm staying away from red meat as much as I can so this time around turkey was the best option to go with! With I have no problem with because I sure do love me ground turkey!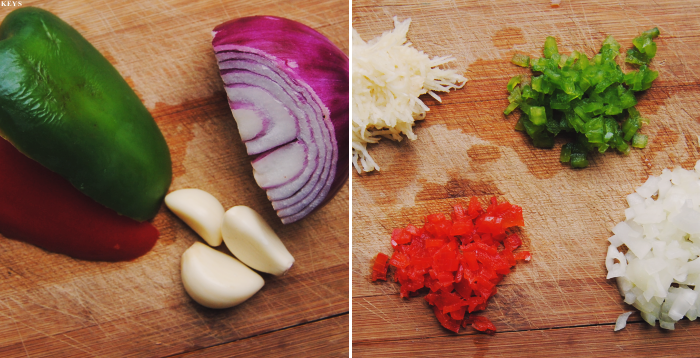 It's super easy to make homemade burgers and not even that time consuming! The thing is with me is that I
ALWAYS
made them differently. Sometimes I wish I saved whatever recipe I followed or remembered what I threw in. This seems to happen a lot with me! Ever make something and go to make it again and sit saying "
something's missing
". Yeah, that's what happens with me all the time! And a lot of it probably has something to do with the fact that I'll grab measuring spoons, cups, and whatever else. But, I never put them to use! Haha
Even this time, I took a bit of red & green bell pepper, couple garlic cloves, and onion. Grated or chopped it up and just put it what I felt was enough. I tend to overdo garlic, onions, and Italian seasoning. They are my favs! I seasoned with Italian, garlic, chili, black pepper, and maybe onion powder? Can't really remember LOL. Forming the patties was probably gonna be the most annoying part but it was quite simple. I should give credit to taking the ground chicken out the freezer and letting it thaw overnight instead of just putting it in water to thaw. LOL it gives such a big difference of texture to work with. I used a bit of breadcrumbs to in it together and let it sit in the fridge until ready to cook!

All in all, they came out great! Next time I probably would leave the red & green pepper out (doesn't hurt to try to things) but it just didn't give that kick that I thought it would have. Going along with my no/low carb
commitment
I made some thick sweet potato fries and a side of cucumber to go along with it. On the burger? Oh, just mustard and tomato.